It's just my luck that the moment I gave up on anyone wanting to participate in FCF and took down the Linky, I had people who participated! I'm sorry I didn't have a Linky for the past two FCF posts, but there is definitely one this week, and will continue to be one in each post.
Thanks so much for participating! :)
Foreign Cover Friday is a weekly meme hosted by me (The Reading Fever), where foreign covers of the books we know and love are spotlighted and discussed. To join, either pick your favorite foreign cover, or pick many foreign covers, and start discussing!
This week's featured cover is:
Uglies by Scott Westerfeld
I'm not sure what it is about this cover but I really like it, and always have. I was hesitant to pick
Uglies
up even after it was recommended to me by a friend, but when I saw the cover in the store, I just knew I needed to own it. Plus, the whole set looks really cool on my shelf. :) On to the foreign covers!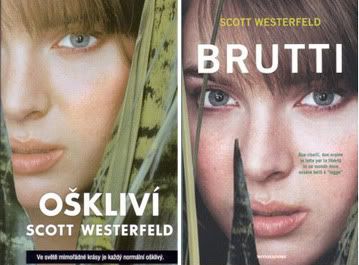 First up, we have the Czech and Italian covers. Both titles translate to:
Ugly.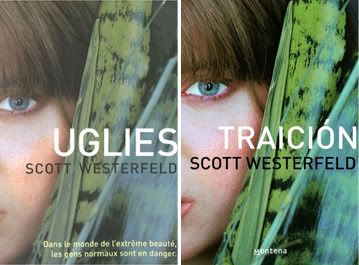 These are the French and Spanish covers. I really like the vibrant colors of the Spanish cover.
French translation of words at the bottom: "In the world of extreme beauty, normal people are at risk."
Spanish translation:
Betrayal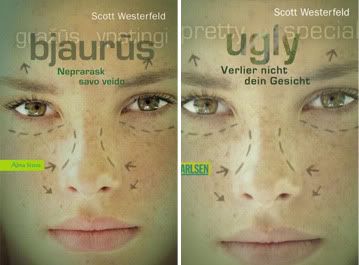 These two are the Lithuanian and German covers. I like these a lot. The little plastic surgery markings demonstrate the entire moral of the stories. They're my favorite covers.
Lithuanian translation:
Ugly
Words under title: "Not lose its own face." (Apparently Google translate couldn't handle that one....)
German words under title: "Do not lose your face." (Not sure it could handle that one, either.)
This first cover is the Indonesian cover, and the next two are Portuguese covers from different years.
I liked the Indonesian cover until I noticed the eye on the very left...it just creeps me out. Don't have any problems with the other two covers; the middle one is a nice variation of the original, and the cover on the right shows what enhancements could be considered cool in the book.
Indonesian words translated: "The world's incredible beauty, everyone is ugly." (Google is really letting me down today.)
First Portuguese cover translated:
Ugly
Second Portuguese cover translated:
Imperfect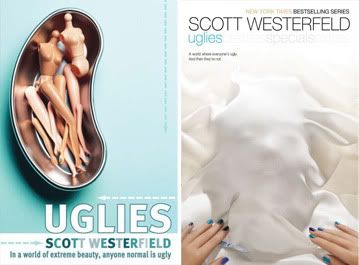 These two are actually covers for English versions of the book, but I'm not sure if they are from the US, Canada, or the UK. I like the one on the left a lot, though. It's modern and striking, and gives you a good idea of what the book is about. The one of the right freaks me out, though. Is the person being strangled? Are they dead? Creepy....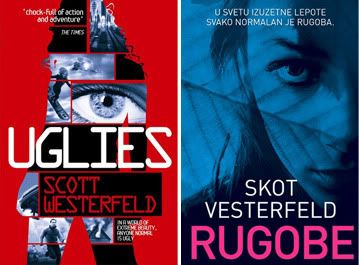 Here we have the UK and Serbian covers. I like them both. I like what is going on in the UK cover; it's a lot to look at at first, but it is really cool once you stop and take it all in. The Serbian cover has the contrasting colors going on, and just looks cool. :)
Serbian translation:
Monster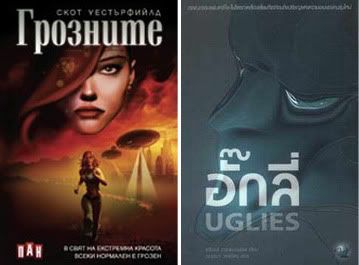 I don't know what to say about these last covers, other than that they are the Bulgarian and Thai covers for Ugly, and that I really, really don't like them.
Bulgarian translation:
Ugly
Thai Translation:
Accra Daily
(Does this sound right to anyone else? Google totally failed.)
What are your thoughts?
Which covers do you like? Which do you hate?
Thanks for joining me for Foreign Cover Friday!
If you have a FCF post to share, include your link below.